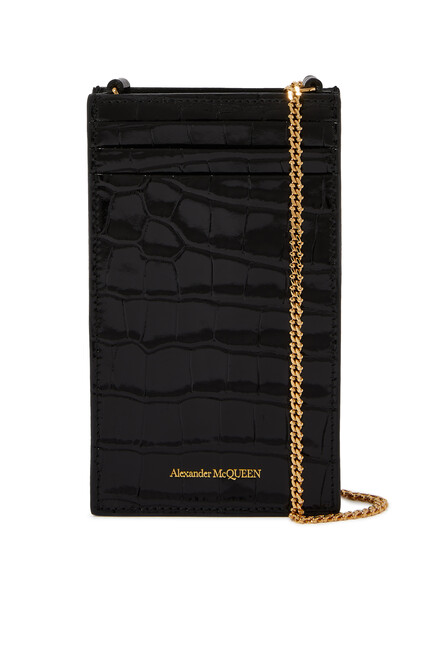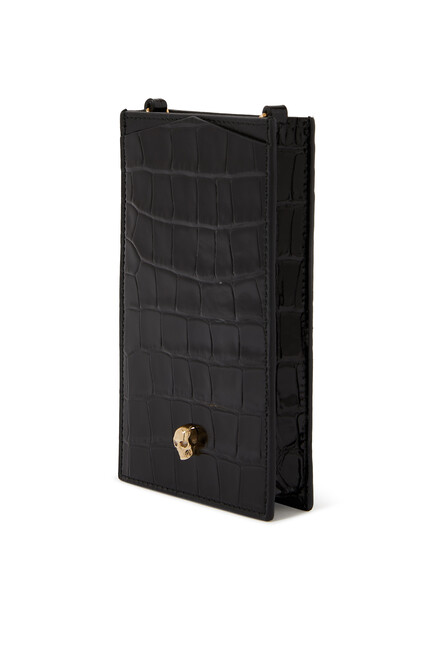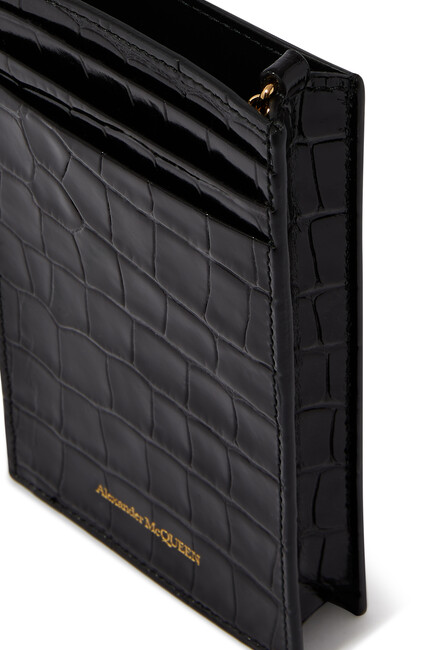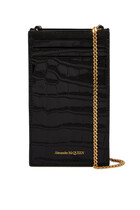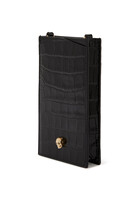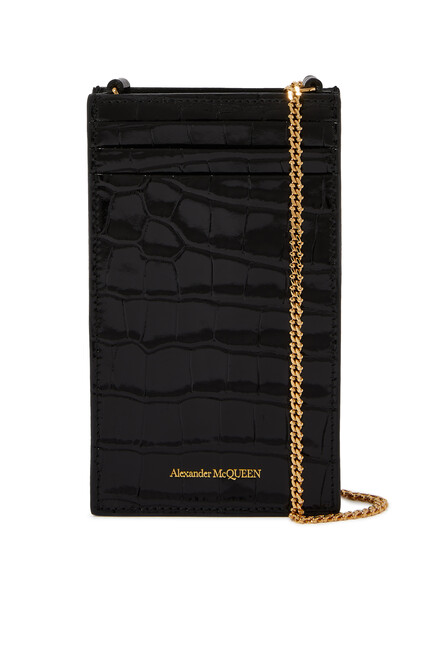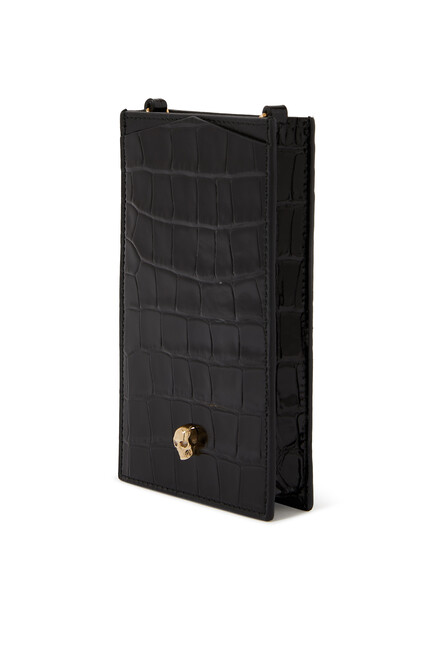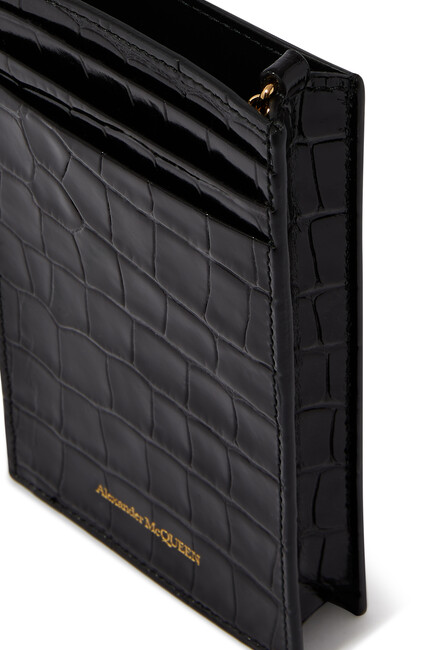 Croc Embossed Leather Skull Phone Case
Oops! Something went wrong. Please select a color.
Oops! Something went wrong. Please select a size.
Size:
One Size
(Low In Stock)
Please select a size
Gift with purchase added to your bag!
Oops! Something went wrong. Please, try again.
This Alexander McQueen Skull Phone Case is crafted from croc-embossed leather. It features the signature skull motif on the front, four card slots, a leather-lined compartment and chain shoulder strap.
Materials & Product Care
Outer Composition:
100% Leather
Washing Instructions:
Avoid contact with water, oils, perfumes and cosmetics
Product ID

213937999

/

ACC213937901
The House of Alexander McQueen is distinctive for its innovative, political and unbridled creativity seen through beautifully crafted clothing, bags and accessories. Siting inspiration from nature and modern Britain, the collections for men and women encapsulate the juxtaposition between feminine and the masculine, fragility and strength, romance and rebellion. Immerse yourself in the McQueen mindset and indulge in unique pieces that transcend the seasons which you will love for a lifetime.
Shop

Alexander McQueen
Dimensions
Product Height:
160mm/ 6.3"
Product Width:
90mm/ 3.5"
Product Depth:
20mm/ 0.8"
Strap Length:
560mm/ 22"