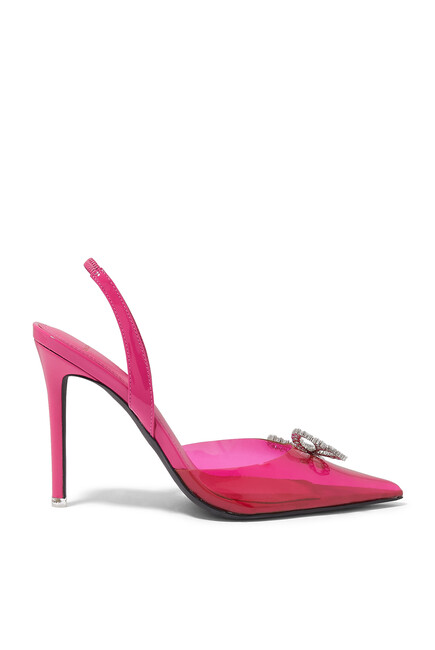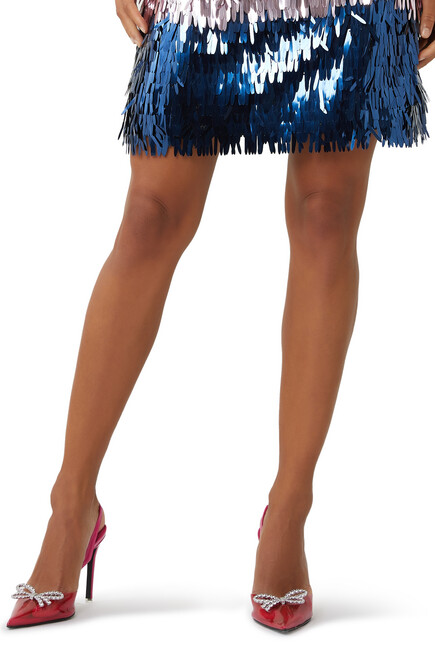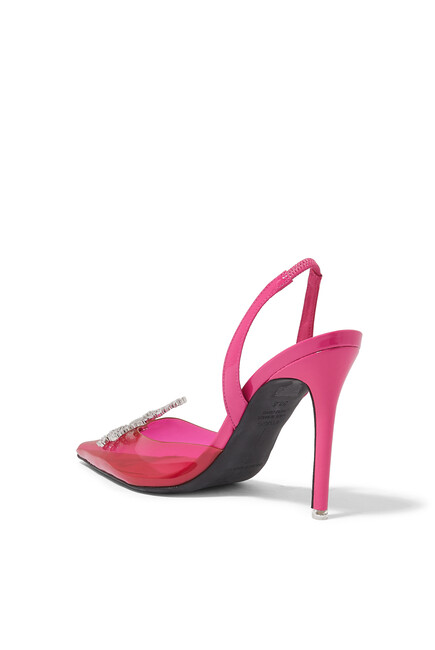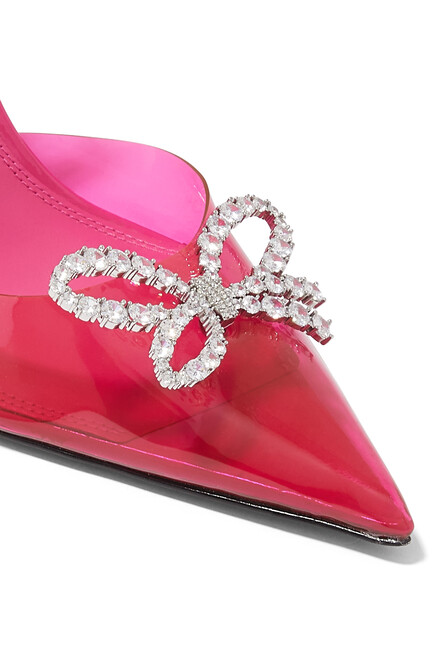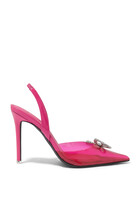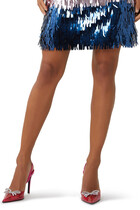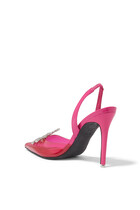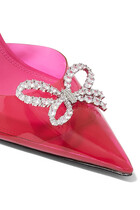 Monroe 100 Pointy Toe Crystal Bow Slingback Pumps
Oops! Something went wrong. Please select a color.
Size:
EU 37
Please select a size
Thank you - we'll send you an email when your item becomes available
Sorry, this item is currently unavailable. Keep track of this style so you don't miss out if it becomes available again.
Sorry, this item is currently unavailable.
Gift with purchase added to your bag!
Oops! Something went wrong. Please, try again.
Channel modern glamour in these dazzling Black Suede Studio slingback pumps. The elegant pointed toe and adjustable slingback strap arrive in transparent PVC for a statement-making finish, with a dazzling crystal bow artfully positioned on the upper for after-hours shine. Finished with a leather lining and a daring stiletto heel, this is your new pair of dance floor shoes.
Materials & Product Care
Outer Composition:
PVC, Leather
Lining Composition:
Leather
Sole Composition:
Leather
Product ID

215871027

/

SHO215870830
Adored for effortlessly elevated footwear, Black Suede Studio's latest collaboration with Dubai-based TV personality, Caroline Stanbury, is designed for the woman with confidence. <br><br> "This collection allows women to express themselves confidently." – Kris Avakian, Founder
Shop

Black Suede Studio
This pair fits true to size. We recommend you select your regular size.