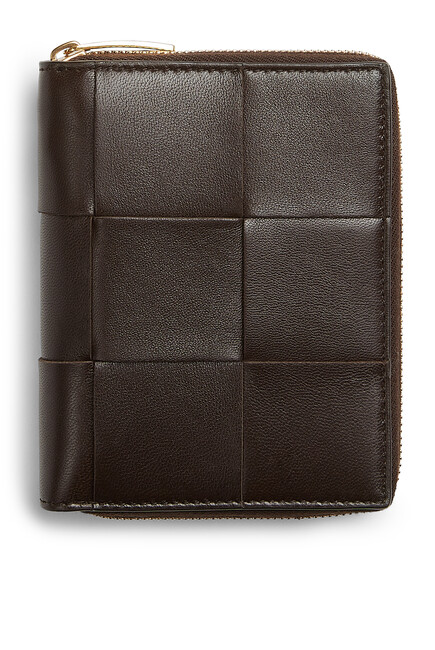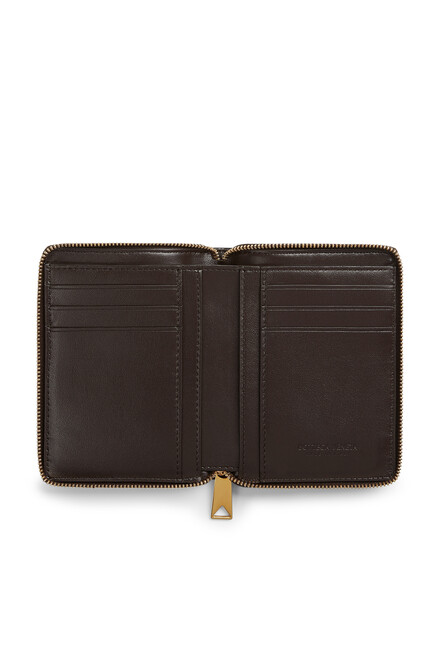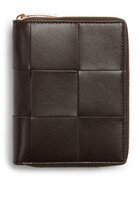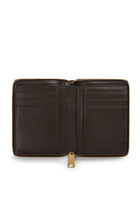 Oops! Something went wrong. Please select a color.
Size:
One Size
(Only 1 left)
Please select a size
Gift with purchase added to your bag!
Oops! Something went wrong. Please, try again.
This Bottega Veneta Zip-around Wallet is crafted from leather. It features the brand's signature Intreccio weave, six card slots, one note compartment, four additional pockets and zip closure.
Materials & Product Care
Outer Composition:
100% Leather
Care Instructions:
Avoid contact with water, oils, perfumes and cosmetics
Product ID

214741925

/

ACC214741909
Inspiring individuality with innovative craftsmanship since 1966. Under the direction of Matthieu Blazy creativity lies at the heart of our designs. Born in Vicenza the house is rooted in Italian culture yet maintains a truly global outlook. An inclusive brand with exclusive products Bottega Veneta is as much of a feeling as it is an aesthetic.
Shop

Bottega Veneta
Dimensions
Product Height:
95mm / 3.7"
Product Width:
12mm / 4.7"
Product Depth:
20mm/ 0.8"