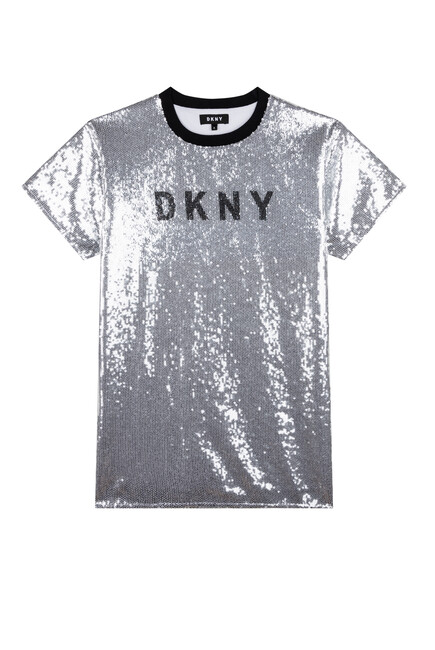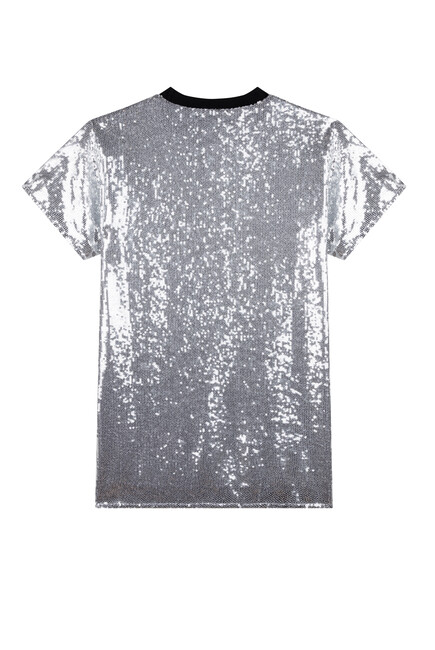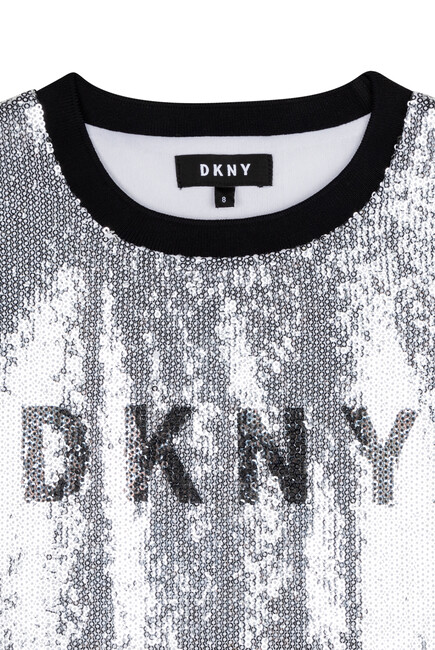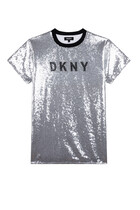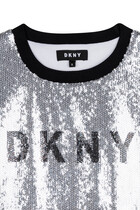 Logo Sequined T-Shirt Dress
Oops! Something went wrong. Please select a color.
Size:
10 Years
(Only 1 left)
Please select a size
Gift with purchase added to your bag!
Oops! Something went wrong. Please, try again.
This Logo Sequined T-Shirt Dress by DKNY is designed for a relaxed fit. It features a crew neck, short sleeves, sequins all over and a contrasting sequined logo.
Materials & Product Care
Composition:
100% polyester
Care Instructions:
Machine wash
Product ID

214986141

/

CLO214985946
DKNY's contemporary designs will add city chic allure to your little one's wardrobe. A sister brand to Donna Karan New York, every piece is inspired by the infectious energy and attitude of New York City. No matter what your child's social calendar looks like, the label's collection will effortlessly carry them through from a play date at the beach to a best friend's birthday party in the evening. Look out for the brand's signature branding emblazoned across sparkly dresses, hoodies, sweatshirts, sweatpants, and more, each design making your little one look and feel like the best version of themselves. Explore our DKNY UAE collection below.
Shop

DKNY
This piece fits true to size. We recommend purchasing your child's normal size.