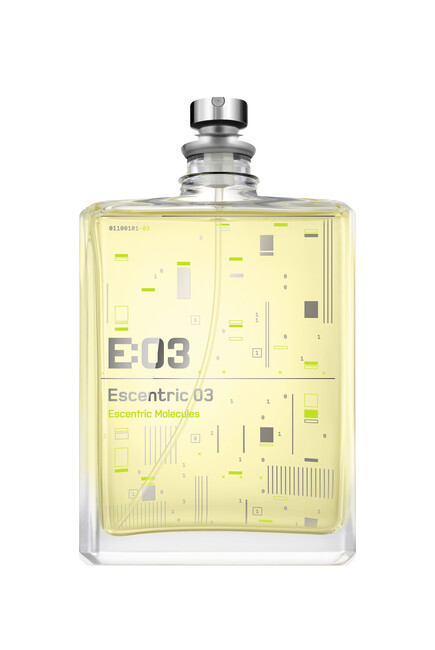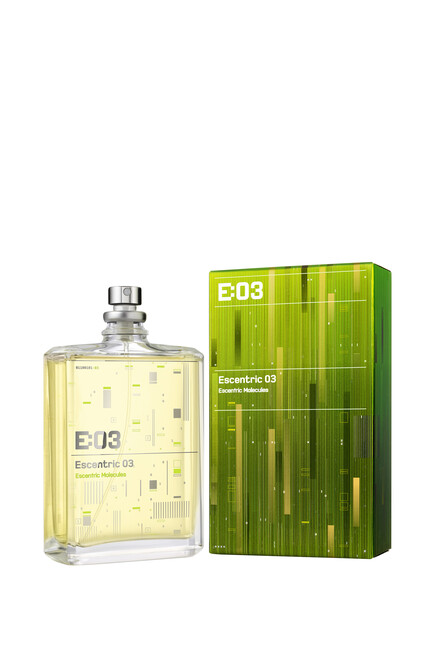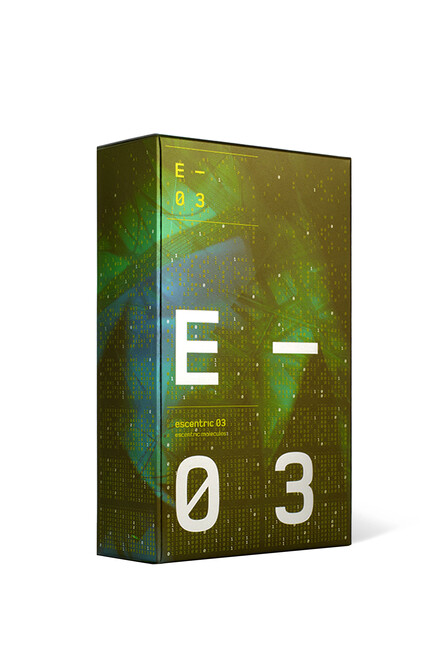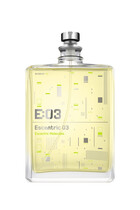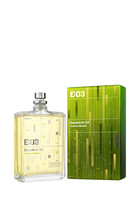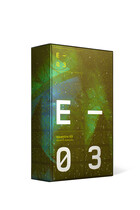 Oops! Something went wrong. Please select a color.
Size:
100ml
(Low In Stock)
Please select a size
Gift with purchase added to your bag!
Oops! Something went wrong. Please, try again.
This Escentric 03 by Escentric Molecules is a radically minimalist fragrance consisting of Vetiveryl Acetate, pure and singular. The hybrid molecule, half-natural, half-synthetic, is a fraction of vetiver oil, distilled from the roots of an Indian grass, which is then 'crossed' with acetic acid to remove the bitter and leathery aspects of the root. The result is an elegant and refined, almost-sheer perfume with the woody, slightly grassy character of vetiver, only far smoother and softer.
Product ID

204764807

/

BEA204737174
Ingredients: Vetiveryl Acetate: singular aroma-molecule