Sorry this item is sold out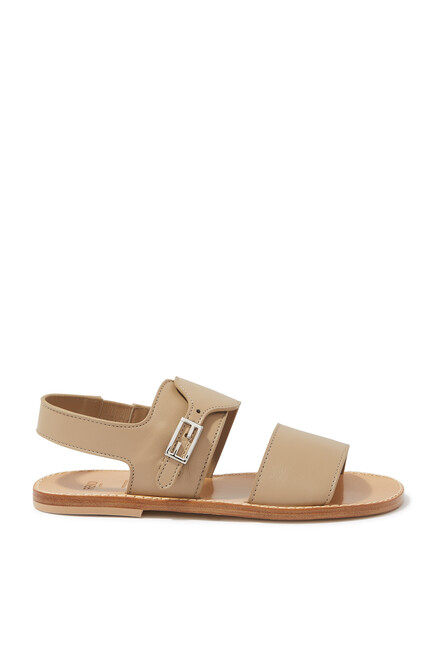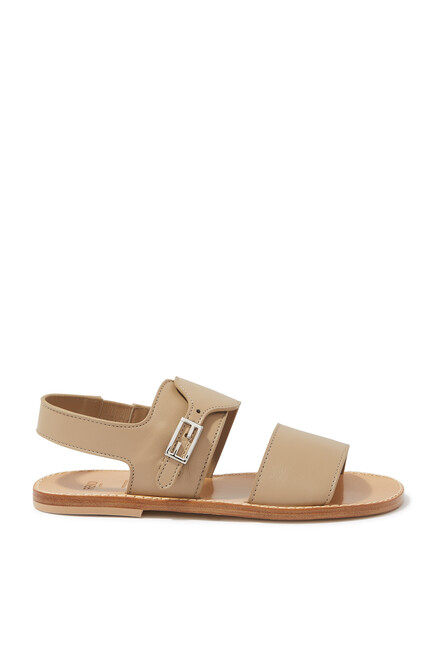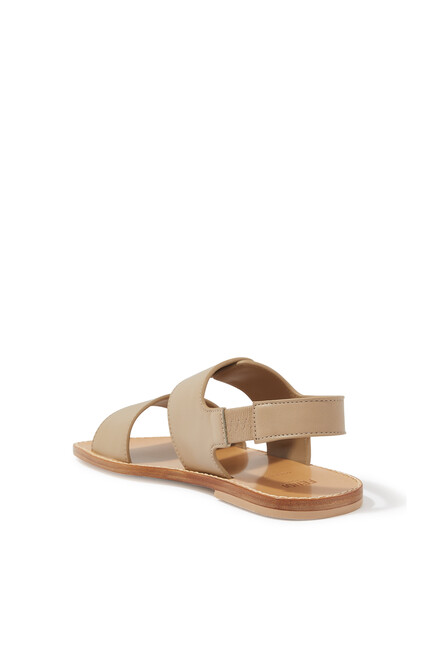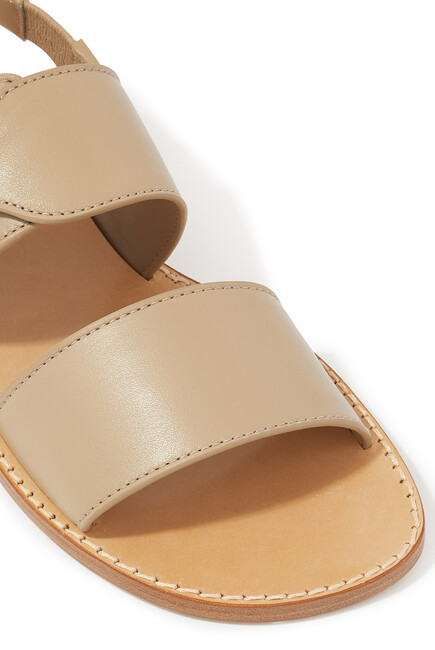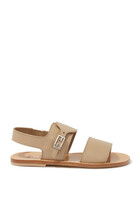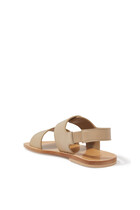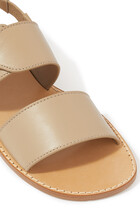 QAR 900
QAR 1,800
50% OFF
Oops! Something went wrong. Please select a color.
Size:
27
(Sold Out)
Please select a size
Thank you - we'll send you an email when your item becomes available
Sorry, this item is currently unavailable. Keep track of this style so you don't miss out if it becomes available again.
Sorry, this item is currently unavailable.
Gift with purchase added to your bag!
Oops! Something went wrong. Please, try again.
Elevate your child's casual wardrobe with this chic pair of Italian-crafted sandals. Made from supple beige leather, this Fendi pair is a comfortable summer staple for your boys and girls.
Finished with an FF logo buckle shiny silver, they feature a back ankle strap for extra support.
Materials & Product Care
Outer Composition:
Leather
Sole Composition:
Leather
Product ID

215183623

/

SHO215183384
The luxurious line up from Fendi Kids offers colorful cartoon prints, modern motifs and whimsical styles. Playtime approved, each piece is created for adventure; get lost in the label's luxury take on everyday essentials. Their logo-heavy detailing and out-there attitude towards kidswear brings fun into getting ready!
Shop

Fendi
This pair fits true to size. We recommend you select your child's regular size.