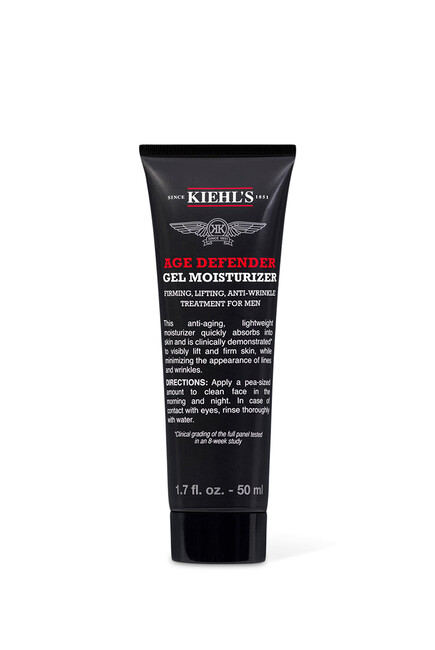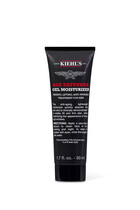 Age Defender Gel Moisturizer
Oops! Something went wrong. Please select a color.
Size:
50ml
Please select a size
Thank you - we'll send you an email when your item becomes available
Sorry, this item is currently unavailable. Keep track of this style so you don't miss out if it becomes available again.
Sorry, this item is currently unavailable.
Gift with purchase added to your bag!
Oops! Something went wrong. Please, try again.
The Kiehl's Age Defender Gel Moisturizer is uniquely formulated for men's thicker, coarser skin.
Enriched with Linseed Extract, this non-greasy gel moisturizer absorbs easily into the skin to help visibly reduce lines and wrinkles for firmer, younger-looking skin.
| | |
| --- | --- |
| How to use: | Apply to clean face in the morning and night. |
Product ID

213166633

/

BEA213166626
Naturally, skincare brand, Kiehl's, has a loyal following because of its diverse offering of unique formulas and organic ingredients. Working in harmony with mother nature, their moisturizing lotions, dewy oils and botanical creams have been carefully created to respect and restore your skin. Get ready to glow with the finest of ingredients applied with expert science.
Shop

Kiehls
- Linseed Extract: expressed from the oil-rich seeds of the flax flower. In Kiehl's formulas, it is known to help reduce wrinkles and visibly firm skin.