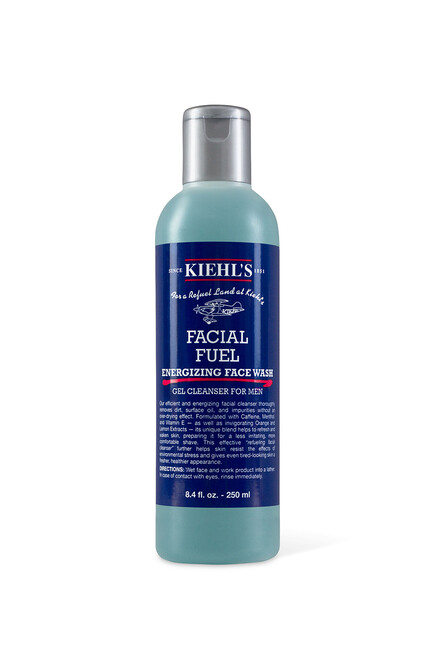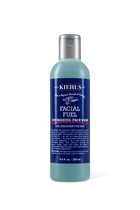 Facial Fuel Energizing Face Wash
Oops! Something went wrong. Please select a color.
Size:
250ml
Please select a size
Gift with purchase added to your bag!
Oops! Something went wrong. Please, try again.
The Kiehl's Facial Fuel Energizing Face Wash is formulated with caffeine, vitamins, and invigorating citrus extracts to refresh and waken skin.
Enriched with naturally-derived ingredients, it helps skin resist the effects of environmental stress and gives even dull, tired-looking skin a fresher, healthier appearance.
| | |
| --- | --- |
| How to use: | Wet face and work product into a lather. Massage onto skin in an upward and outward motion, avoiding the immediate eye area. Rinse well and follow with a moisturizer, if desired. Can be used both AM and PM. |
Product ID

204784455

/

BEA204756821
Naturally, skincare brand, Kiehl's, has a loyal following because of its diverse offering of unique formulas and organic ingredients. Working in harmony with mother nature, their moisturizing lotions, dewy oils and botanical creams have been carefully created to respect and restore your skin. Get ready to glow with the finest of ingredients applied with expert science.
Shop

Kiehls
- Caffeine: an alkaloid known for its stimulating properties.
- Vitamin E: Naturally occurring in plant leaves and skin, Vitamin E helps neutralize skin-damaging free radicals and has soothing moisturizing properties.
- Menthol: natural cooling agent, containing 50% peppermint or other mint oils, or made synthetically by hydrogenation of thymol. It is used in skin care to give a cooling effect to skin.