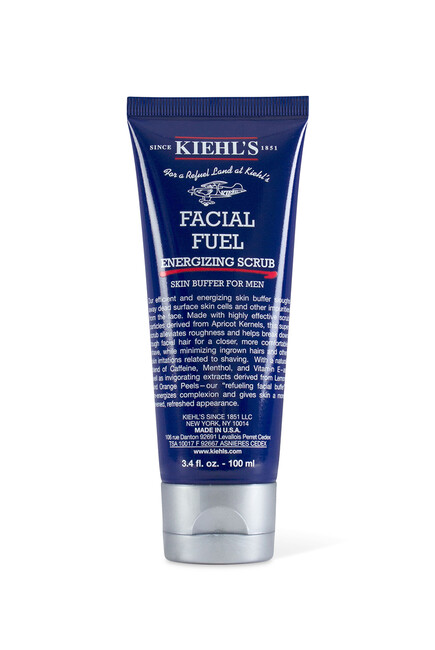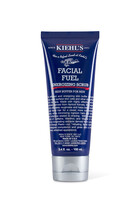 Facial Fuel Energizing Scrub
Oops! Something went wrong. Please select a color.
Size:
100ml
Please select a size
Gift with purchase added to your bag!
Oops! Something went wrong. Please, try again.
Th Kiehl's Facial Fuel Energizing Scrub is an efficient skin buffer or men that exfoliates it for a smoother, re-energized appearance.
It's infused with Apricot Kernels, Caffeine, Menthol, Vitamin E and Citrus Extracts that slough away dead skin, dirt and oil while alleviating roughness, leaving skin clean and smooth.
How to use:
- Wet face and gently massage facial scrub onto skin. Rinse well. Use two, or up to three times weekly.
- In case of contact with eyes, rinse immediately.

Product ID

204775912

/

BEA204748275
Naturally, skincare brand, Kiehl's, has a loyal following because of its diverse offering of unique formulas and organic ingredients. Working in harmony with mother nature, their moisturizing lotions, dewy oils and botanical creams have been carefully created to respect and restore your skin. Get ready to glow with the finest of ingredients applied with expert science.
Shop

Kiehls
- Caffeine: an alkaloid known for its stimulating properties. In our formulas, it helps energize and reduce dullness.
- Apricot Kernel Oil: extracted from Apricot Kernels and contains Vitamin E and unsaturated fatty acids. Within Kiehl's formulas, it helps moisturize and soften skin.
- Menthol: an invigorating ingredient known to provide an instant refreshing feeling to skin.