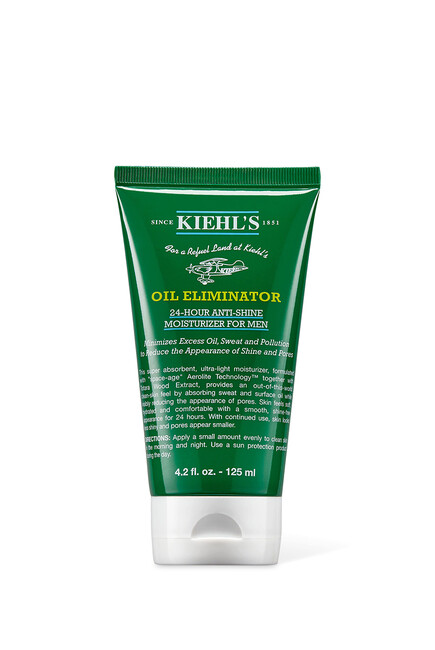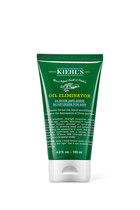 Oil Eliminator 24 Hour Anti-Shine Moisturizer
Oops! Something went wrong. Please select a color.
Size:
125ml
(Low In Stock)
Please select a size
Gift with purchase added to your bag!
Oops! Something went wrong. Please, try again.
The Kiehl's Oil Eliminator Moisturizer is a super absorbent, ultra-light formula for shine-free hydration.
Formulated with glycerin, it provides a clean-skin feel by absorbing sweat and surface oil while visibly reducing the appearance of pores over time.
| | |
| --- | --- |
| How to use: | Apply a small amount evenly to clean skin in the morning and night. Use a sun protection product during the day. |
Product ID

208252019

/

BEA208252013
Naturally, skincare brand, Kiehl's, has a loyal following because of its diverse offering of unique formulas and organic ingredients. Working in harmony with mother nature, their moisturizing lotions, dewy oils and botanical creams have been carefully created to respect and restore your skin. Get ready to glow with the finest of ingredients applied with expert science.
Shop

Kiehls
- Glycerin: a well-known skincare ingredient, is highly compatible and naturally occurring within skin. Within Kiehl's formulas, it is a powerful humectant known to help retain moisture and soften skin.