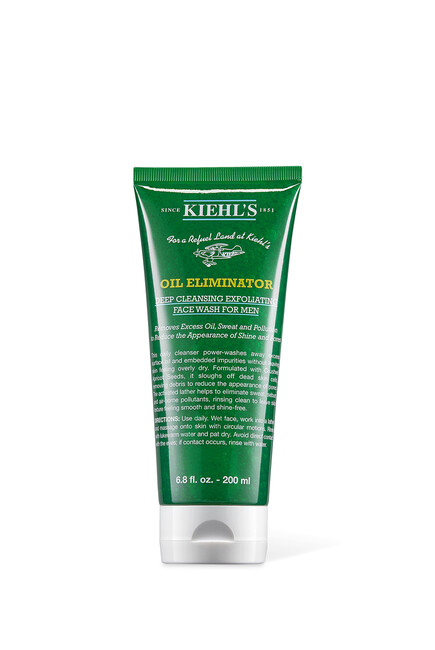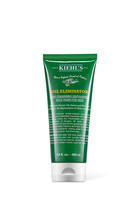 Oops! Something went wrong. Please select a color.
Size:
200ml
(Only 1 left)
Please select a size
Gift with purchase added to your bag!
Oops! Something went wrong. Please, try again.
The Kiehl's Oil Eliminator Cleanser is gentle enough for daily use and effectively washes away impurities.
Formulated with Crushed Apricot Seeds, it sloughs off dead skin cells leaving skin smooth and shine-free.
| | |
| --- | --- |
| How to use: | Dampen face and hands with warm water. Work cleanser into a lather and massage onto skin with an upright circular motion. Rinse with lukewarm water and pat dry. |
Product ID

208252017

/

BEA208252011
Naturally, skincare brand, Kiehl's, has a loyal following because of its diverse offering of unique formulas and organic ingredients. Working in harmony with mother nature, their moisturizing lotions, dewy oils and botanical creams have been carefully created to respect and restore your skin. Get ready to glow with the finest of ingredients applied with expert science.
Shop

Kiehls
- Micronized Apricot Seed and Argan Shells: Exfoliating ingredients that loosen flaky buildup and sloughs away dead skin cells on the surface of scalp.
- Salicylic Acid: Works by softening the intracellular cement and decreasing cell-to-cell adhesion, encouraging the shedding of cells in the stratum corneum layer of the skin. It is effective on acne, as it encourages the peeling of the top layer of skin and the opening of plugged follicles.