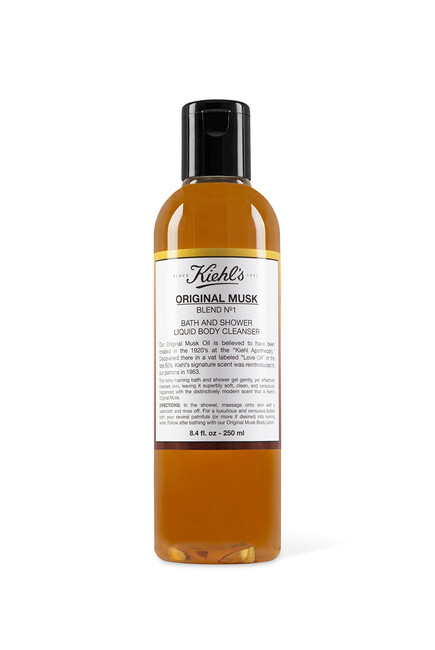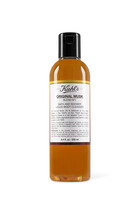 Original Musk Bath And Shower Liquid Body Cleanser
Oops! Something went wrong. Please select a color.
Size:
200ml
(Only 1 left)
Please select a size
Gift with purchase added to your bag!
Oops! Something went wrong. Please, try again.
The Kiehl's Original Musk Bath And Shower Liquid Body Cleanser Musk is a richly-foaming gel that creates a luxurious cleansing ritual.
Infused with Kiehl's signature Original Musk fragrance, this indulgent body wash leaves skin feeling clean, revitalized and lightly scented.
How to use:
- In the shower, apply to wet skin and rinse off.
- In case of contact with eyes, rinse with water.
Product ID

204776237

/

BEA204748602
Naturally, skincare brand, Kiehl's, has a loyal following because of its diverse offering of unique formulas and organic ingredients. Working in harmony with mother nature, their moisturizing lotions, dewy oils and botanical creams have been carefully created to respect and restore your skin. Get ready to glow with the finest of ingredients applied with expert science.
Shop

Kiehls
- Aloe Vera: Widely used for centuries in traditional and herbal medicine, Aloe is known to hydrate and soothe skin. Our Aloe is sourced from the leaf of the Aloe Vera plant.
- Glycerin, a well-known skincare ingredient, is highly compatible and naturally occurring within skin. Within Kiehl's formulas, it is a powerful humectant known to help retain moisture and soften skin.
- Sodium PCA, a key component in skin's natural moisturizing factor, is a humectant ingredient derived from Amino Acids. Well known for its moisture-binding capacity, it helps condition skin within Kiehl's formulas.