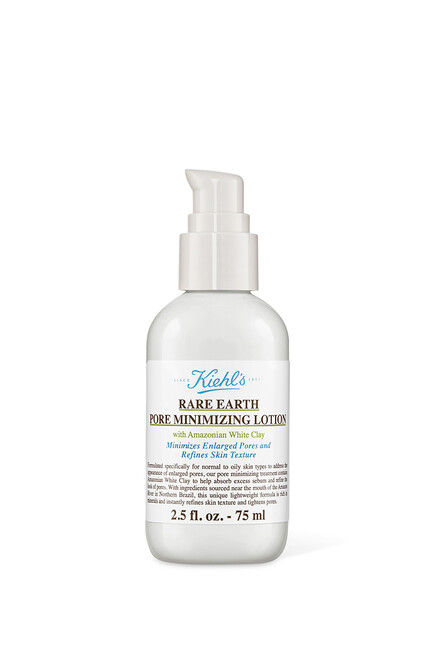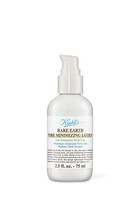 Rare Earth Pore Minimizing Lotion
Oops! Something went wrong. Please select a color.
Size:
75ml
(Low In Stock)
Please select a size
Gift with purchase added to your bag!
Oops! Something went wrong. Please, try again.
The Kiehl's Rare Earth Pore Minimizing Lotion gently moisturizes skin and helps absorb excess oil while refining skin texture.
Formulated with ingredients sourced from the mouth of the Amazon River, this lightweight moisturizer for oily and normal skin is rich with minerals that smoothe skin leaving it with a hydrated, matte finish.
| | |
| --- | --- |
| How to use: | Apply to cleansed skin. |
Product ID

204762213

/

BEA204734577
Naturally, skincare brand, Kiehl's, has a loyal following because of its diverse offering of unique formulas and organic ingredients. Working in harmony with mother nature, their moisturizing lotions, dewy oils and botanical creams have been carefully created to respect and restore your skin. Get ready to glow with the finest of ingredients applied with expert science.
Shop

Kiehls
- Fairly Traded Amazonian White Clay: Known as "Magic Earth," Amazonian White Clay has been used for centuries by native Brazilians as a stress relieving, detoxifying therapy. Rich in minerals and extremely porous, Amazonian White Clay is known to help absorb excess oil and detoxify skin.