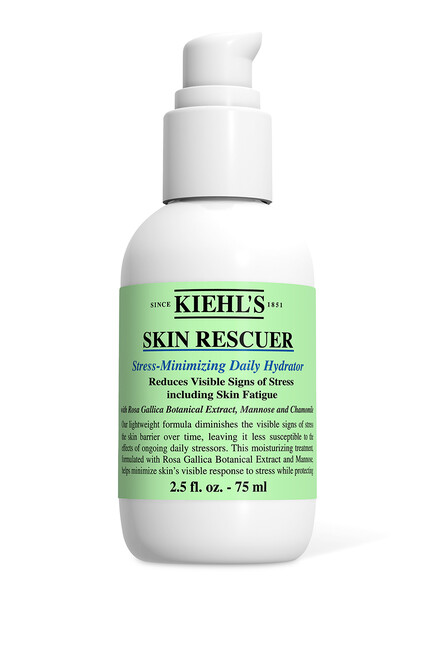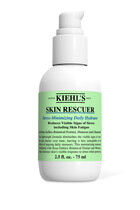 Oops! Something went wrong. Please select a color.
Size:
75ml
Please select a size
Gift with purchase added to your bag!
Oops! Something went wrong. Please, try again.
The Kiehl's Skin Rescuer is a highly efficacious formula that reduces the visible signs of stress on skin.

Enriched with Rosa Gallica Botanical Extract and Mannose, it addresses both the short-term and long term effects of premature aging on skin.
| | |
| --- | --- |
| How to use: | Massage a small amount onto freshly-cleansed skin. |
Product ID

207059517

/

BEA207059509
Naturally, skincare brand, Kiehl's, has a loyal following because of its diverse offering of unique formulas and organic ingredients. Working in harmony with mother nature, their moisturizing lotions, dewy oils and botanical creams have been carefully created to respect and restore your skin. Get ready to glow with the finest of ingredients applied with expert science.
Shop

Kiehls
- Rosa Gallica: Stops the inflammation response reducing the appearance of visible stress manifestations – dullness, redness, blotchiness.

- Mannose: Strengthens skin's barrier function, making it less vulnerable to future stress and premature aging.

- Chamomile: Chamomile is a white and yellow daisy-like flower. Chamomile comes in various forms, including Roman, German and Hungarian flowers. The extract distilled from Chamomile has soothing and comforting properties. Certain flower extracts are used to help bring out highlights in light colored hair.