Sorry this item is sold out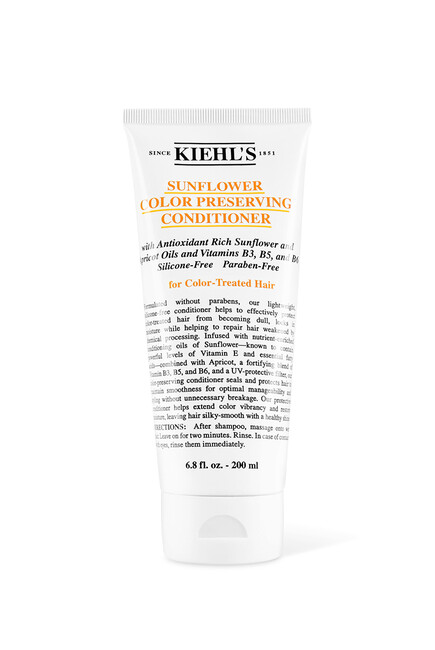 Sunflower Color Preserving Conditioner
Notify Me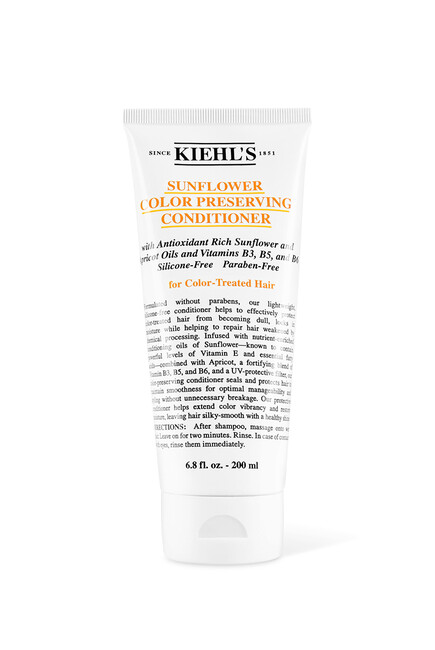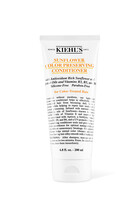 Sold Out
Sunflower Color Preserving Conditioner
Oops! Something went wrong. Please select a color.
Size:
200ml
(Sold Out)
Please select a size
Thank you - we'll send you an email when your item becomes available
Sorry, this item is currently unavailable. Keep track of this style so you don't miss out if it becomes available again.
Sorry, this item is currently unavailable.
Gift with purchase added to your bag!
Oops! Something went wrong. Please, try again.
The Kiehl's Sunflower Color Preserving Conditioner is a lightweight, silicone-free treatment for color-treated hair.
Infused with rich oils and vitamins, it seals and protects to maintain smooth, shiny hair for optimal manageability and styling.
How to use:
- Shampoo hair with Kiehl's Sunflower Oil Color Preserving Shampoo
- Rinse and apply a generous amount of conditioner to hair, especially the ends. Gently work through the hair and leave on for two to three minutes. Rinse with lukewarm water. Style as usual.
Product ID

204762216

/

BEA204734580
Naturally, skincare brand, Kiehl's, has a loyal following because of its diverse offering of unique formulas and organic ingredients. Working in harmony with mother nature, their moisturizing lotions, dewy oils and botanical creams have been carefully created to respect and restore your skin. Get ready to glow with the finest of ingredients applied with expert science.
Shop

Kiehls
- Apricot Kernel Oil: extracted from Apricot Kernels and contains Vitamin E and unsaturated fatty acids. Within Kiehl's formulas, it helps moisturize and soften skin.
- Sunflower Oil: contains beneficial amounts of Phospholipids as well as high concentrations of Ceramides. Its strengthening and protective agents help to further nurture and condition dry or damaged skin. The resilient Sunflower extract is also known to care for sun-exposed and aging skin as a result of environmental aggression.