Sorry this item is sold out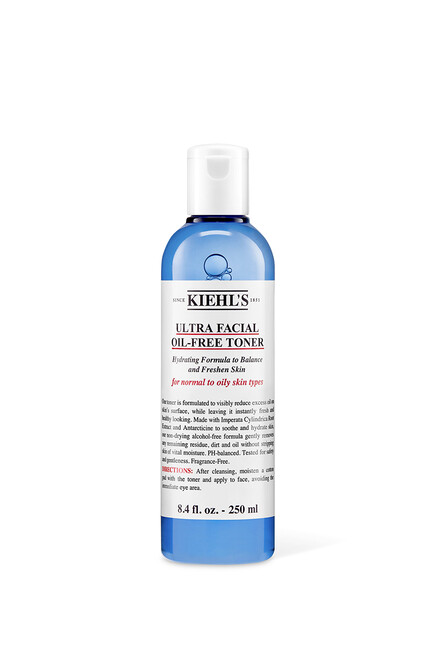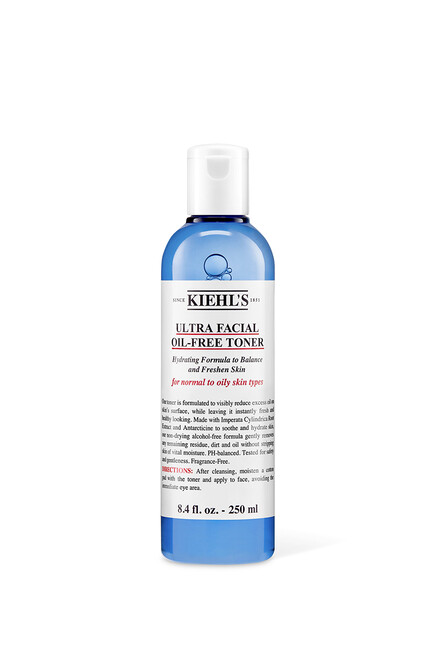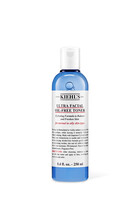 Sold Out
Ultra Facial Oil-Free Toner
Oops! Something went wrong. Please select a color.
Size:
250ml
(Sold Out)
Please select a size
Thank you - we'll send you an email when your item becomes available
Sorry, this item is currently unavailable. Keep track of this style so you don't miss out if it becomes available again.
Sorry, this item is currently unavailable.
Gift with purchase added to your bag!
Oops! Something went wrong. Please, try again.
The Kiehl's Ultra Facial Oil-Free Toner is a gentle alcohol-free formula for normal-to-oily skin.
Its non-drying ingredients help reduce excess oil production while removing dirt and detoxifying skin leaving it fresh and refined.
How to use:
- After cleansing, moisten a cotton pad with toner and apply to face.
- Avoid the immediate eye area.
- Can be used morning and night.
Product ID

204767579

/

BEA204739946
Naturally, skincare brand, Kiehl's, has a loyal following because of its diverse offering of unique formulas and organic ingredients. Working in harmony with mother nature, their moisturizing lotions, dewy oils and botanical creams have been carefully created to respect and restore your skin. Get ready to glow with the finest of ingredients applied with expert science.
Shop

Kiehls
- Imperata Cylindrica (Desert Plant Extract): contain high concentrations of potassium which is known to provide immediate and lasting hydration for dry skin. Native to many of Earth's deserts, this plant is especially prolific in the Australian Outback and is believed to have been used as a substitute for salt by indigenous Australians of centuries past.
- Glacial Glycoprotein: derived from sea glaciers and notable for its ability to thrive in extreme climates. Within Kiehl's formula, it is known to deeply hydrate, protect, and help prevent water loss from skin.