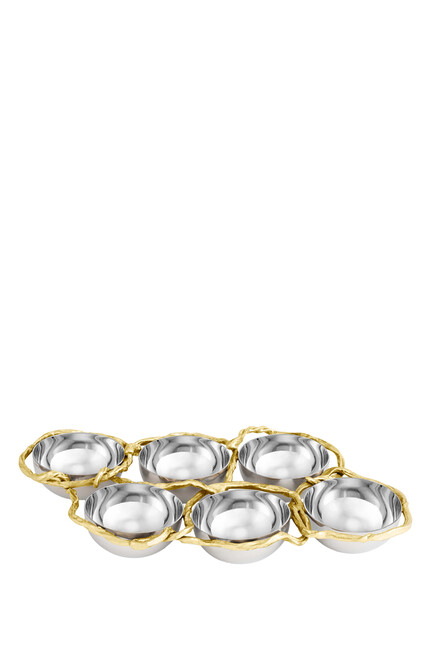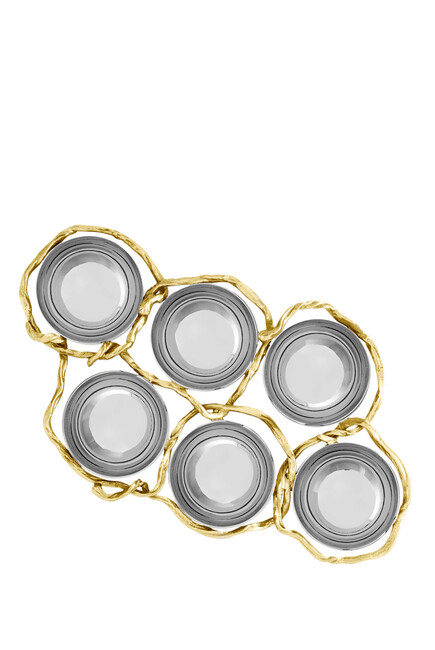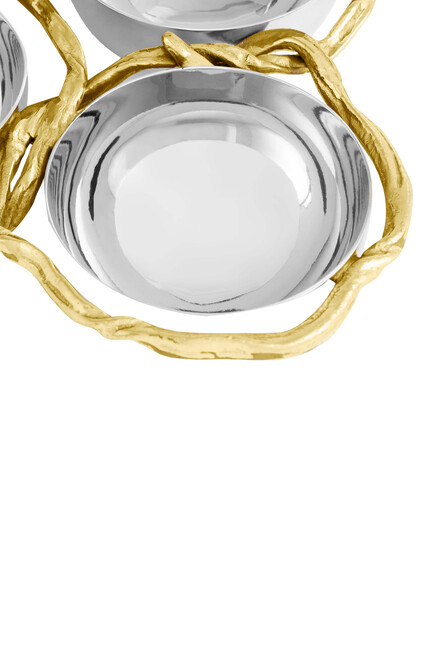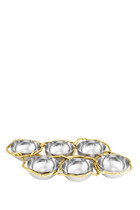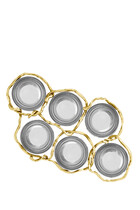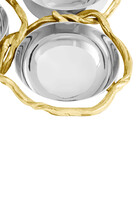 Wisteria Gold Seder Plate
Oops! Something went wrong. Please select a color.
Size:
One Size
Please select a size
Gift with purchase added to your bag!
Oops! Something went wrong. Please, try again.
The Michael Aram Seder Plate is the perfect table centerpiece.
It's part of the Wisteria Gold collection and inspired by the beauty of twisted and curving vines. This piece is made from stainless steel and natural brass.
Materials & Product Care
Outer Composition:
Stainless Steel, Natural Brass
Care Instructions:
Hand Wash
Product ID

214451598

/

HOM214451573
Michael Aram created his eponymous label after travelling to India, and since then celebrates age-old hand working traditions and craftsmanship through his collections. Every piece is beautifully distinctive and encompasses a rich mix of media as seen through his variant source of inspiration - nature, mythology and romance. Listen out for the beautiful stories told in every accessory and adornment.
Shop

Michael Aram
Height 1.75in / 4.45cm
Width 7.5in / 19.05cm
Length 12.25in / 31.12cm