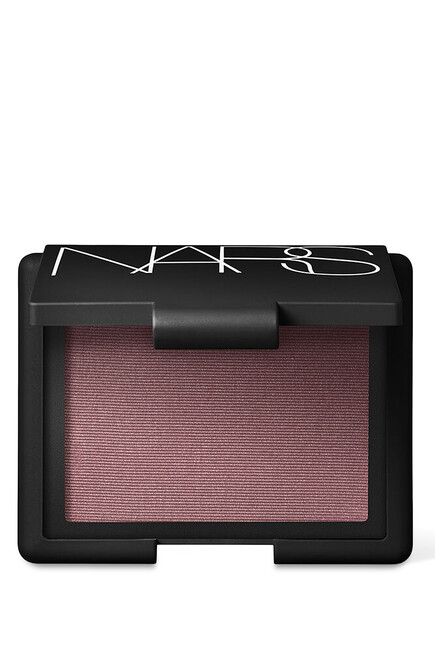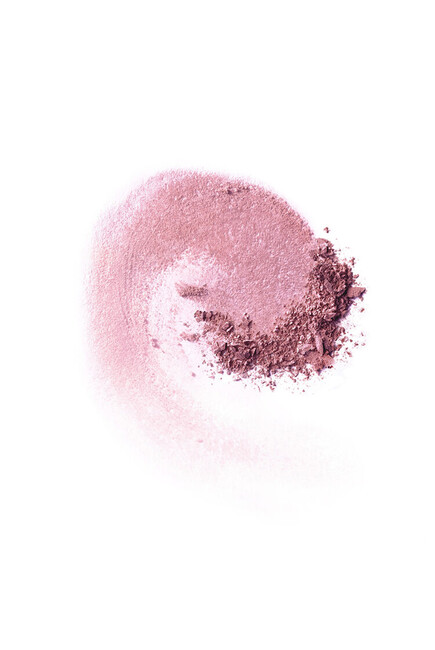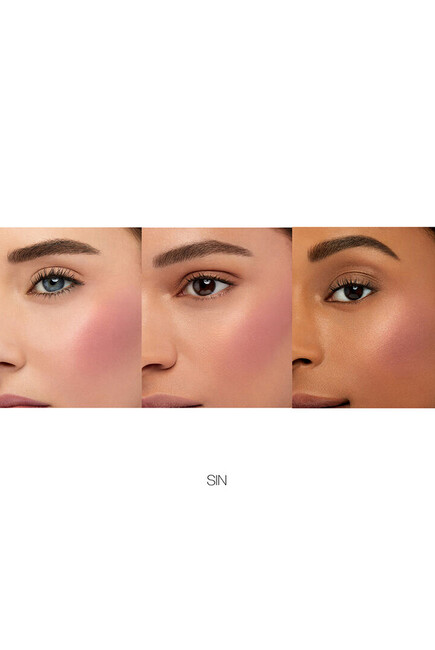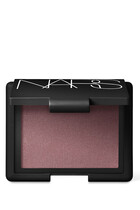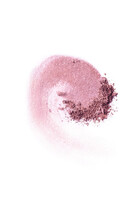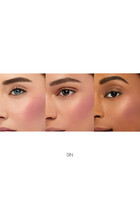 Blush
Try On
Oops! Something went wrong. Please select a color.
Size:
4.8g
(Low In Stock)
Please select a size
Thank you - we'll send you an email when your item becomes available
Sorry, this item is currently unavailable. Keep track of this style so you don't miss out if it becomes available again.
Sorry, this item is currently unavailable.
Gift with purchase added to your bag!
Oops! Something went wrong. Please, try again.
The cult-favorite, bestselling NARS Blush delivers a weightless, natural-looking rush of cheek color in matte, satin, and shimmering finishes.
Superfine micronized powder pigments ensure an irresistibly soft, blendable and buildable application to deliver a natural wash of color to every skin tone.
How to use:
- Use a brush to apply Blush to the apples of the cheek. Sweep any excess across the hairline, bridge of the nose and chin.
- For more dimension, apply a shimmer shade to the apples and a matte shade to the hollows of the cheeks.
- For bolder shades, use a small amount of product and gently blend onto apple of cheek to create a wash of color.
- For softer shades, start with a small amount of product and build to desired intensity.
- Soft shades are a great tool for blending and diffusing other blush shades
Product ID

204785990

/

BEA204735826
Basically, you need to know Nars. The cool, cosmetic brand encourages self-expression and individuality through their highly-pigmented palettes and saturated shades. Makeup artist and photographer, François Nars, created this high-end label to contour the line between fashion and beauty. Women worldwide and beauty industry insiders alike come together to celebrate this unapologetically bold brand.
Shop

Nars
Use a brush to apply Blush to the apples of the cheek. Sweep any excess across the hairline, bridge of the nose and chin.
For more dimension, apply a shimmer shade to the apples and a matte shade to the hollows of the cheeks.
For bolder shades, use a small amount of product and gently blend onto apple of cheek to create a wash of color.
For softer shades, start with a small amount of product and build to desired intensity.
Soft shades are a great tool for blending and diffusing other blush shades
Talc, Zinc Stearate, Octyldodecyl Stearate, Octyldodecyl Stearoyl Stearate, Phenoxyethanol, Caprylyl Glycol