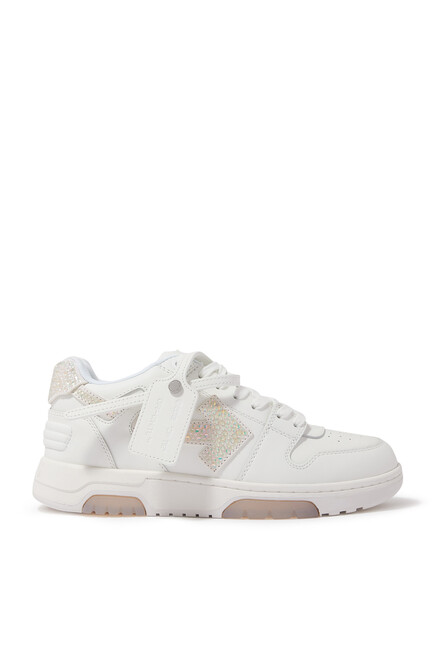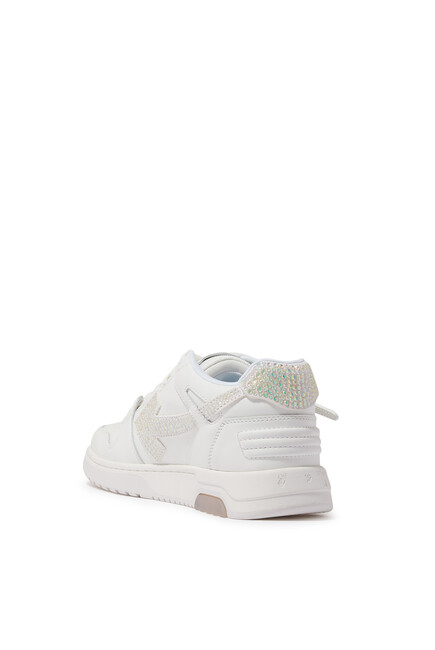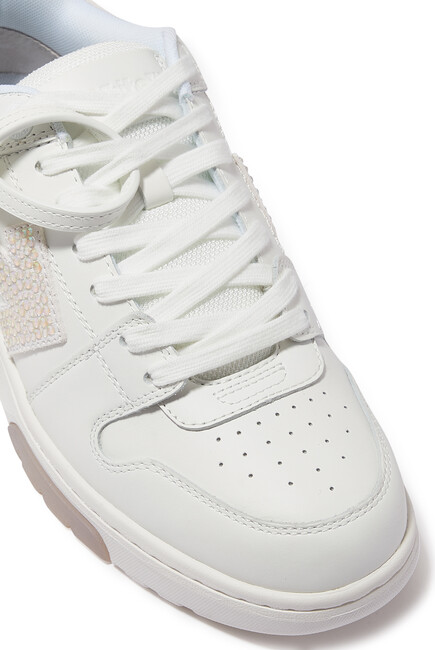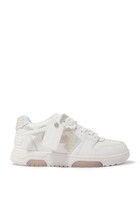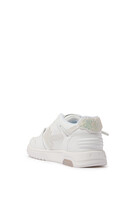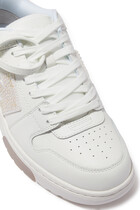 Out of Office Leather Sneakers
Oops! Something went wrong. Please select a color.
Size:
EU 40
(Low In Stock)
Please select a size
Gift with purchase added to your bag!
Oops! Something went wrong. Please, try again.
A shoe designed to encapsulate a late '80s-early '90s aesthetic, these Off-White sneakers are an amalgamation of streetwear, basketball, and running trends.
They feature signature brand design elements, including textured arrows on the upper and a decorative logo zip tag. Other features include translucent gel insets in the sole, a ribbed heel, and a perforated toe.
Materials & Product Care
Main Composition
Leather
Sole Composition
Rubber
Product ID

215628738

/

SHO215628691
Meet the brand with cult status and streetwear at its heart. Breaking down the barriers of fashion to be unique and iconic, the craftmanship and couture design of Off-White is instantly recognizable to those in the know. Virgil Abloh roots the collections with current culture and a young, future-forward aesthetic with always- striking results.
Shop

Off-White
This pair fits true to size. We recommend you select your regular size.